About An Tobar Nua
An Tobar Nua is an Irish Revenue Commission approved charity (RCN 20034337). It is made up of Catholic and other Christians working together who are interested in helping young people become aware of the value of a faith based life. We encourage people of all denominations to pursue an ongoing, trusting relationship with Jesus Christ in their own faith communities.
An Tobar Nua has been working with secondary schools for over ten years through day retreats hosted at An Tobar Nua and in secondary schools around the country.
All retreat team members are Garda vetted and attend annual training on child protection.
Our aim is to interact with students on topics that are highly relevant and responsive to challenges and pressures that  youth are dealing with daily.
An Tobar Nua Retreat Staff
Mike
General Manager;
Director of Outreach
Originally from Belfast, Mike came to An Tobar Nua in 2001 as part of the staff, after several years in the medical manufacturing industry. With more than a decade of experience in charity work and his business expertise, Mike oversees the day to day operations of An Tobar Nua. He also directly leads our Retreat and Religious Education department which works with Secondary Schools across the country. He is an avid fan of full-contact sports and trains in Brazilian Jiu Jitsu and kickboxing, which he also coaches. When not at An Tobar Nua, Mike can be found in the gym or pursuing his passion for kayaking with his family.
Andrew
Manager of Outreach;
Retreat Leader - Connacht
A native Galwegian, Andrew came to An Tobar Nua in 2014 after working for two years prior with a local church in Galway City. He graduated with a degree in Highway Engineering and a certificate from IBI (Irish Bible Institute) College. A talented singer, guitarist, and songwriter, Andrew often leads worship in different venues in Galway City and for An Tobar Nua's youth outreaches. He enjoys writing music, kickboxing and spending time with his wife and children.
Enya
Retreat Leader -Ulster
Enya is from Glenties, Co Donegal. She studied Liberal Arts in Ireland at Newman College Ireland for three years before transferring to Thomas More College in New Hampshire, USA, where she graduated with a degree in Liberal Arts. She joined An Tobar Nua in August 2019. Enya is passionate about theology and working with the youth of Ireland. In her spare time, she helps to script and present the online Little Way Sunday School with her family. Enya loves organising outdoor pilgrimages and activities with youth groups. She enjoys hiking, reading, kayaking, swimming, history, traveling and exploring new places.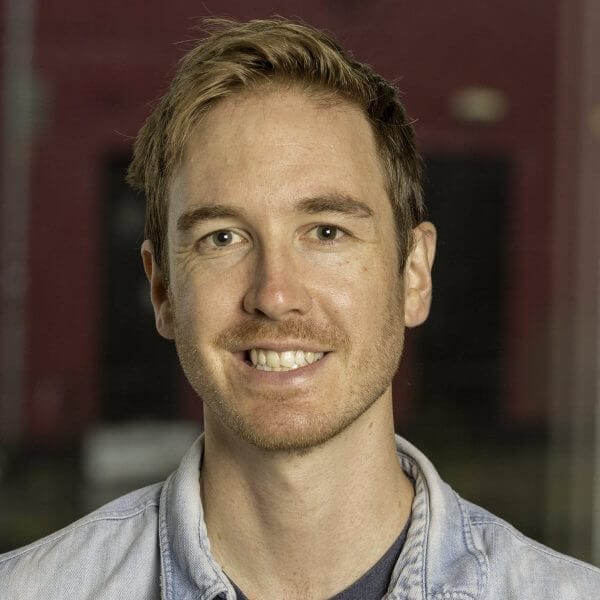 Séamus
Retreat Leader - Munster
Originally from Ballinasloe, Séamus graduated from NUIG with an Arts degree in English and History. He spent three years in Asia teaching English before studying at the Bethel School of Supernatural Ministry in California. When not leading retreats, he loves to travel and explore the world with his wife by his side.
Ruth
Retreat Leader - Connacht
Ruth is a native Galway woman and has lived there all her life. She joined the An Tobar Nua retreat team in July 2017. Ruth loves connecting with young people, and gets a real sense of joy from spending time listening to and sharing her life experiences with the students she meets on retreat. In her spare time, Ruth enjoys music, singing, coffee, running, and spending time with her young family.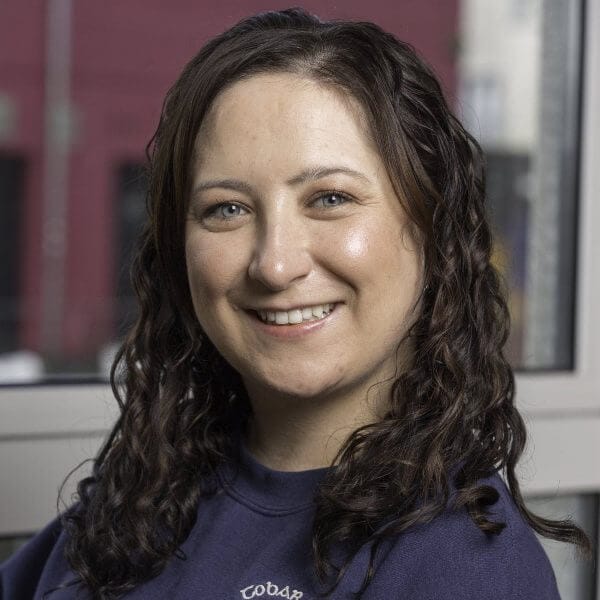 Demi
Retreat Leader - Connacht
From Galway City, Demi joined An Tobar Nua in 2014. She has a Bachelor of Arts Degree in Applied Social Studies and enjoys working with people, especially teenagers and children. Since 2017, she has managed our annual kids' summer camp in Galway City. In her spare time, Demi enjoys spending time with her husband and daughter and loves to catch up with family and friends, who are all a huge part of Demi's life.
Mike D
Retreat Leader - Dublin/Leinster
Originally from Galway, Mike has travelled to many parts of Ireland and throughout the world, both professionally and in a volunteer capacity with various youth organisations. After graduating with a Masters in Civil Engineering and working as an Engineer, he transitioned to the IT and Medical sector for 10 years. He also holds a degree in Counselling & Psychotherapy and practices counselling part time to help people to achieve an overall sense of wellbeing, wholeness and purpose. He enjoys GAA, soccer, running, rugby, hiking, reading, movies, music, prayer, silence and nature.
Alex
Retreat Leader - Ulster
Originally from north Oxfordshire, England, Alex moved to Donegal at the age of 11. He studied music in Waterford Institute of Technology, specialising in jazz bass performance and composition, graduated as a music teacher from the University of Limerick with a Professional Masters in Education in 2017. For the last 15 years, he has played bass guitar with various bands throughout the country. Alex is a member of Youth 2000's Music Ministry, regularly playing bass, acoustic guitar, and singing at prayer groups and both regional and national retreats. His experience in schools, Youth 2000 retreats, and in running Confirmation retreats have fueled his desire to focus on youth ministry. Alex enjoys playing music, cycling, running, kayaking and bushcraft.